LiftUp is a creative venture that enables promotion of brands through advertising in residential lifts or elevators. A unique proposition, it initiated its work in July 2017 offering exclusive services in Indirapuram, Vaishali, Vasundhara, and Noida and the regions of Delhi NCR.
Fostering brand value by using the elevator space and time is what we aim at.
Our working methodology is very simple and effective. We use the concept of displaying advertisement in the elevators to enable disturbance-free focused attention of customers for about 20 to 60 seconds in order to attract them.
We provide advertisement space inside the elevators of a residential complex with a maximum poster of size 13"X19". These ads are strategically placed to capture the attention of users, enabling communication of the entire ethos of the brand within a few seconds. Further, it also increases the recall and conversion rate owing to the captive environment. The buyer using a promo code displayed on the advertisement can help to evaluate the returns on promotion.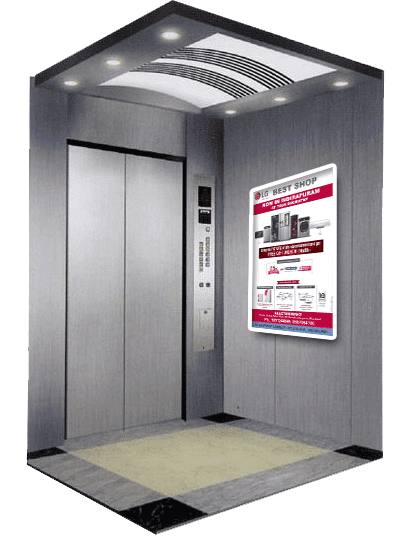 What Makes Us Unique?
The concept behind elevator advertising is what makes us unique.
It captures the unreachable audience and broadens the customer base by just using a mere 20-25 seconds of focused attention during the average 4-5 times a person uses the lift in the residential complex.
In addition, we adhere to poster size, which is instantly appealing and is sure to catch the attention of one and all.
We provide the latest information to the society members keeping them abreast with the market.
We act as a one-stop solution by connecting with advertisers, installing the setup, putting up posters, removing and updating them from time to time.
Creative approach for brand loyalty and retention.
Attracting new customer base.
Promoting brand by targeting hard to reach out audience.
Sole provider of elevator advertisement in Indirapuram, Vaishali, Vasundhara, and Noida and the regions of Delhi NCR.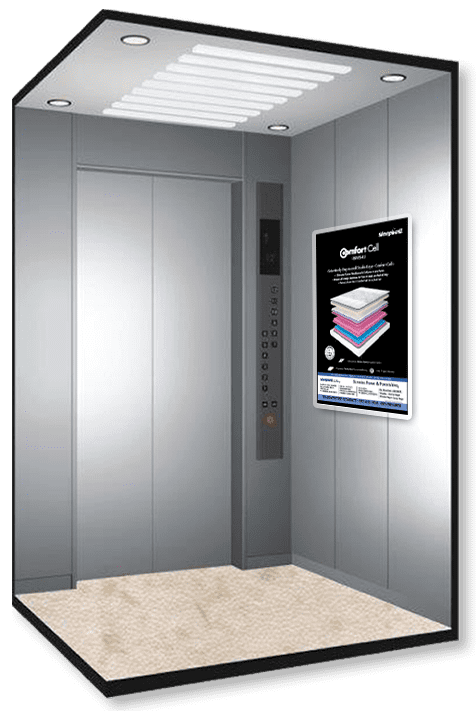 Lift,Elevator Advertising in Your Area
Media Presence
LIFTUP: AN INNOVATIVE WAY THAT ENSURES BRAND LOYALTY & RECOGNITION
Established in June 2017, LiftUp Marketing has carved out a niche for itself in the sphere of advertising in residential elevators. The company claims to be the country's first entrant in this field, and has paved a new dimension in the world of advertising. The concept was almost unknown in India of which LiftUp took leverage and decided to channelise its resources in this regard. The idea was to reach out to a large base of target audience by captive advertisement with the aim of unparalleled brand recall. It is a brand new venture from the owners of the Sunrise Retail Group of Vasundhara at Ghaziabad in Uttar Pradesh.